How to roast sooji super fast? / Easiest way to roast your sooji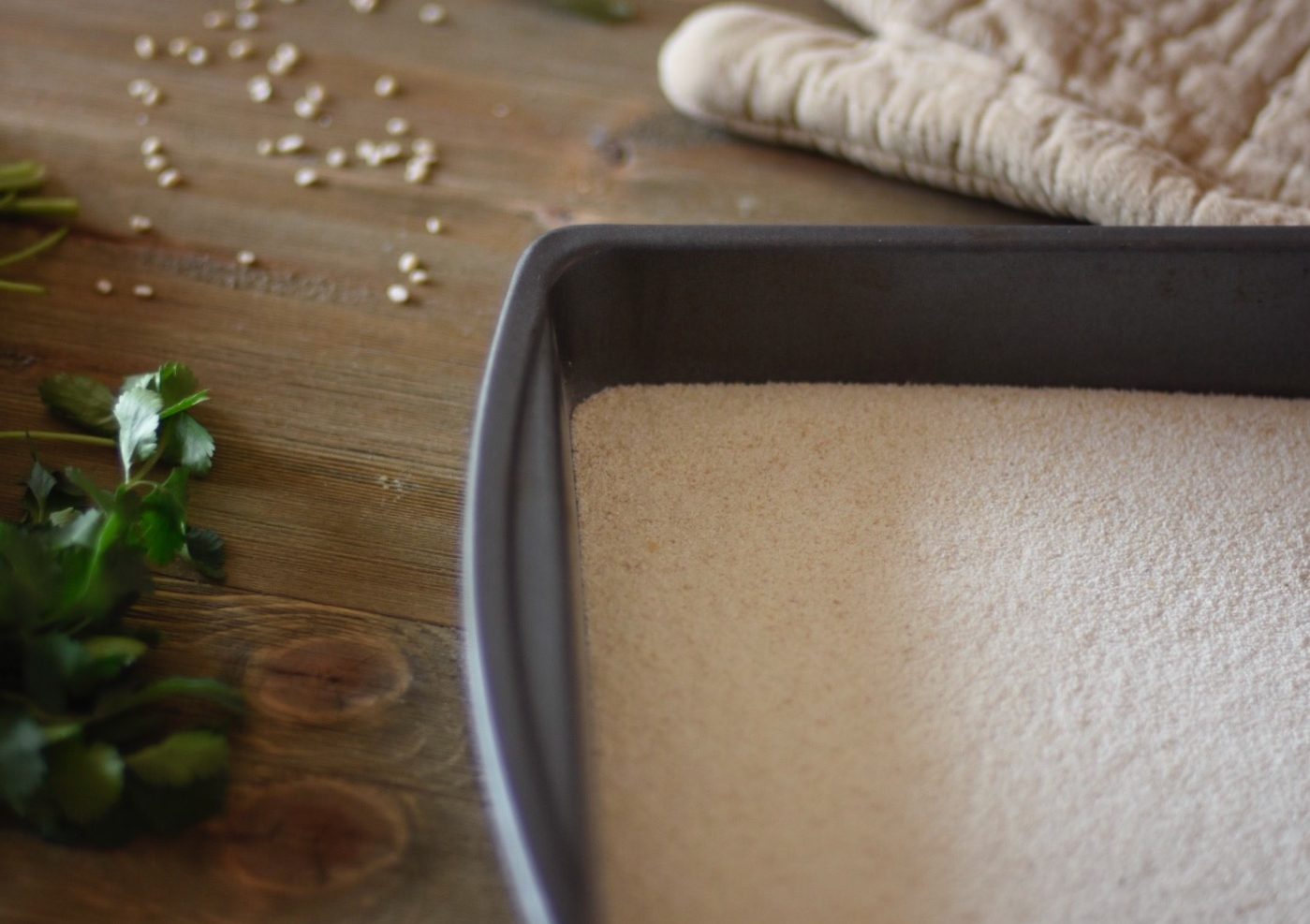 Pre- preparation saves much of our time and makes the cooking process faster. Mornings are always busy for most of the people like rushing and making breakfast and lunch, getting your kids ready and all the stuff right? Most of the Indians use sooji/ semolina in their breakfast in many varieties. Most of this recipes requires roasted sooji, so lets make your life little easy by showing how to roast your sooji superfast without keeping your hands busy.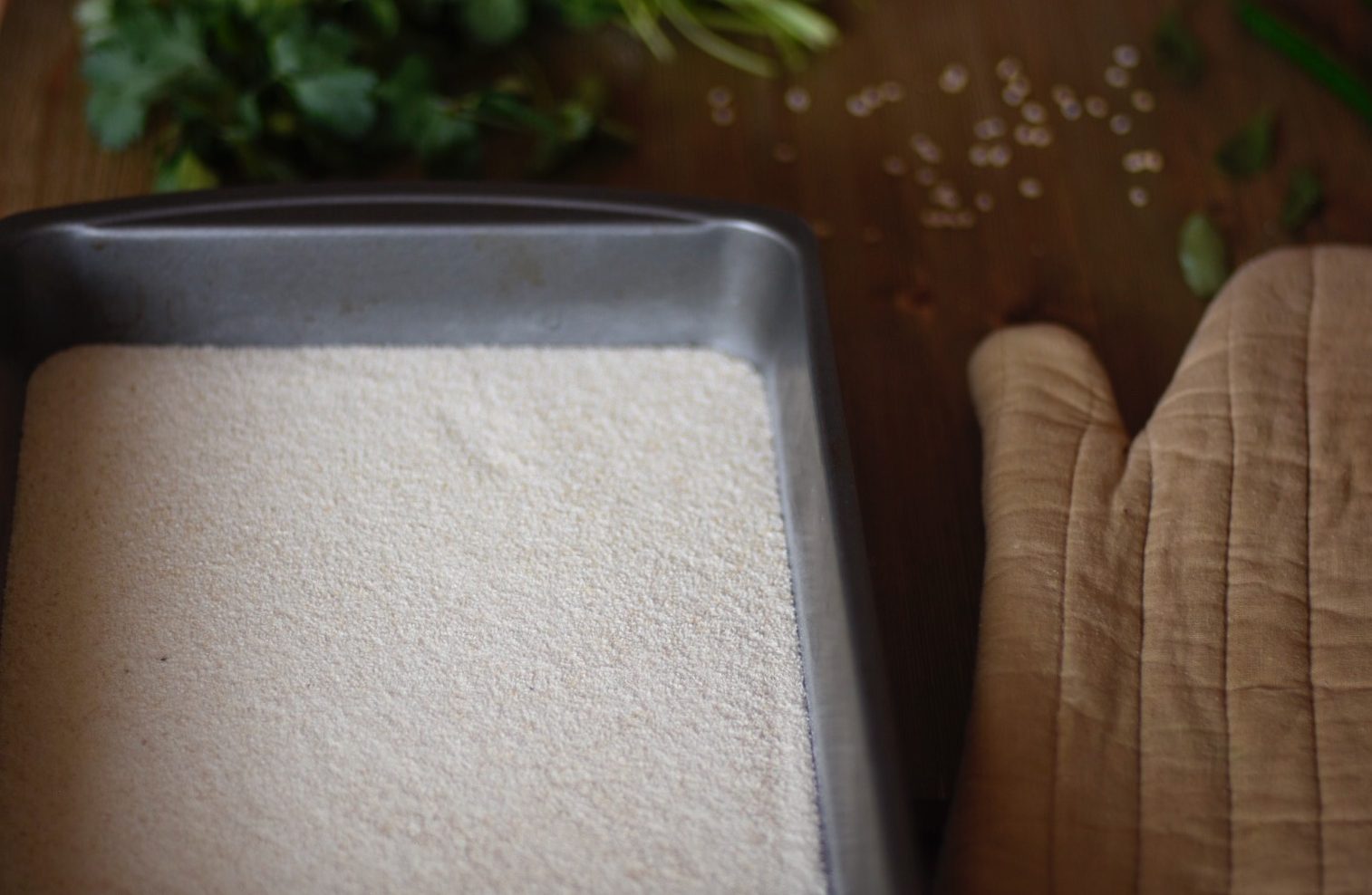 One day I just finished my baking and oven was still hot, I got spark like oh let me keep my sooji/ semolina in the oven for roasting to make things easy in the morning. I was like hmm why I was not using this trick till now? haha..
If you are reading my blog most often then you will definitely know that I love oven and I always prefer to bake instead of frying if possible; which saves my time and calories and I am a big fan of it. I know that you might already know my superhit baked vada, baked moong dal falafel, baked dahi bhalla.
And thought of making your life easy so just posted recipe for you all. Hope you all will love it. For latest updates don't forget to follow us on FACEBOOK.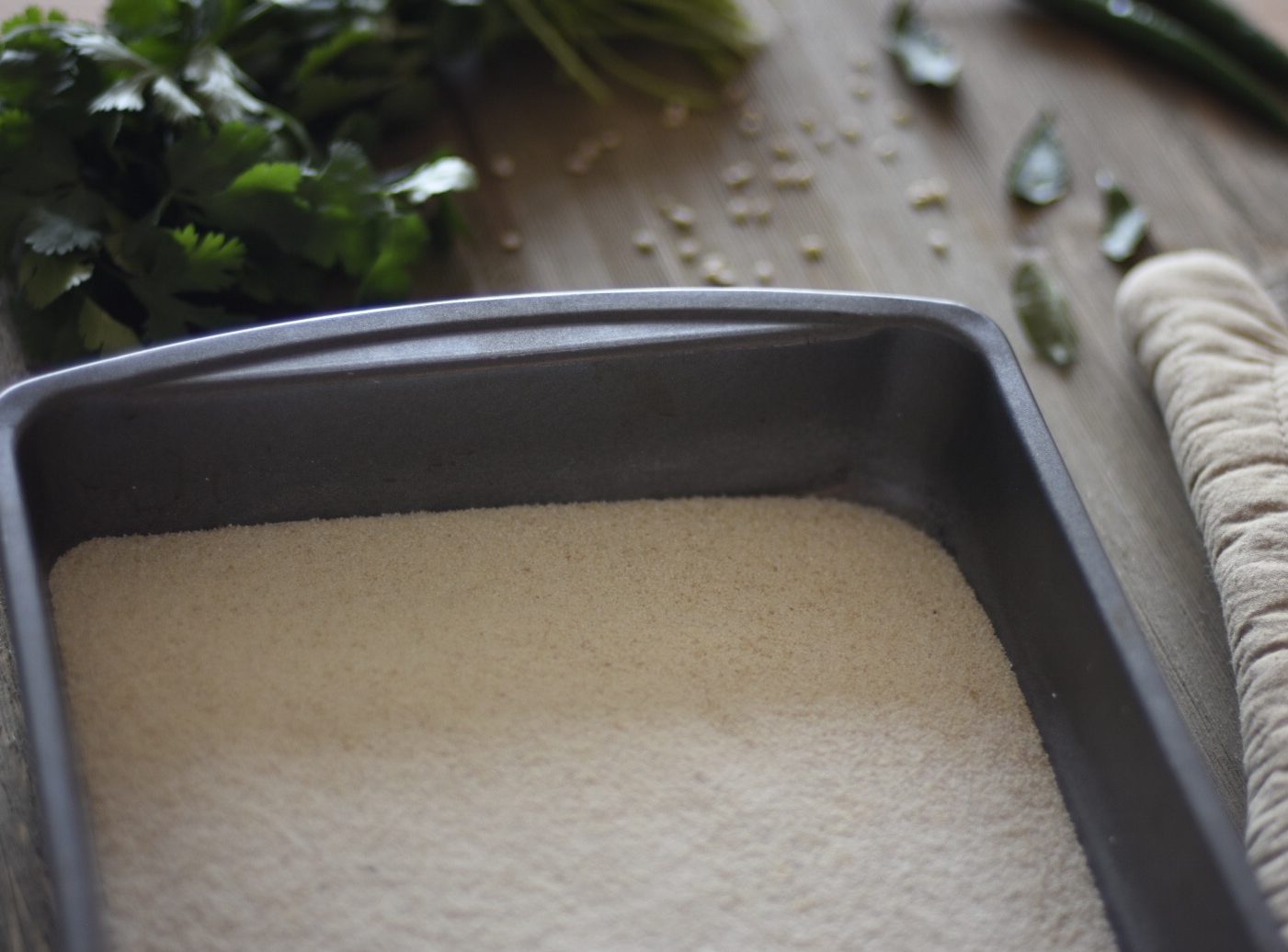 How to roast sooji super fast in batch? / Easy way to roast your sooji
Roast your sooji without keeping your hands busy.
Author:
Cooking Therapist
Recipe type:
How to, Preprepration
Ingredients
Sooji / Semolina
Baking tray
Instructions
Preheat oven at 350* F
Add sooji in a baking tray.
Keep it in the middle rack of oven for approximately 10 - 15 mins.
Don't forget to keep an eye on it.
Notes
For saving energy you can do this along with you are baking something at 350* F or once the baking is done and still oven is hot keep your baking tray in oven for few mins and it will be done. Just keep an eye.

You can roast sooji according to your need and store it in a airtight container and use it when you need. It will stay good for long time.
Don't forget to see that what you can make by using sooji/ semolina.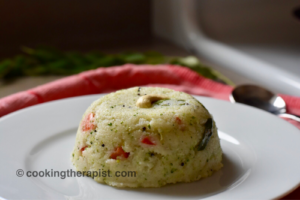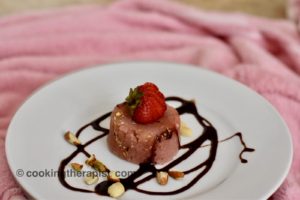 ---