Baked vada / Baked medu vada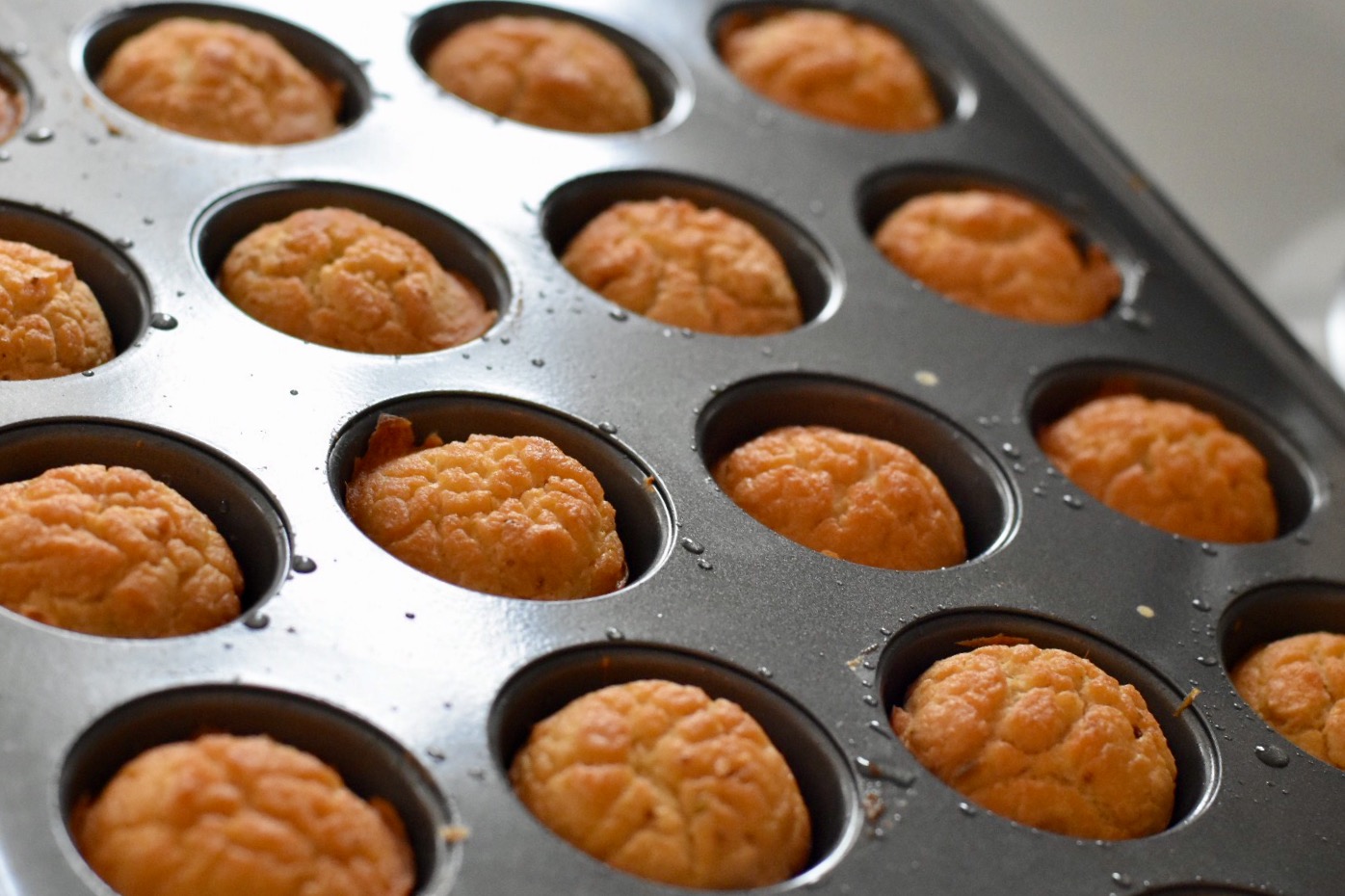 I have one good news for all the weight watchers that now you should not compromise things for the excess oils. Baked urad dal vada or baked medu vada is a healthy alternate to the traditional dish. I have change frying method to baking and we are loving that.
Urad dal or Black gram used in the preparation of Medu Vada is an excellent source of minerals like iron, folic acid, calcium, magnesium and potassium. Though Black Gram is an energy booster, good source of protein, anti-inflammatory and easy to digest, Medu Vada is not a good option for the calorie conscious as it is deep fried and in the process it absorbs lots of oil. See more benefits of urad dal here.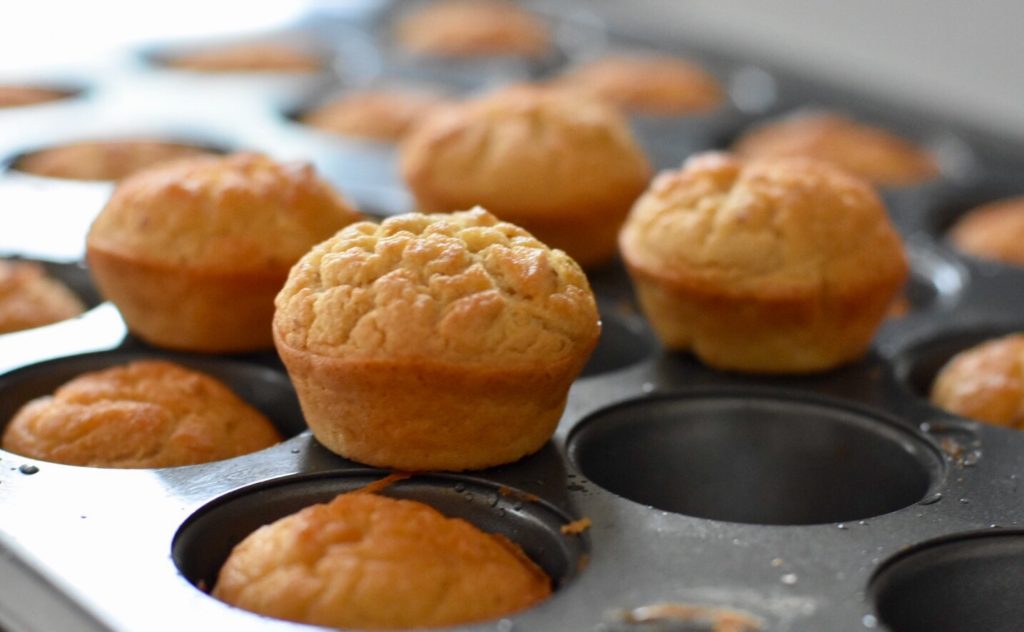 Baked Medu vada is a healthy alternative to traditional Medu Vada. It will reduce the fat content of the dish. I would say it is a time saving method too.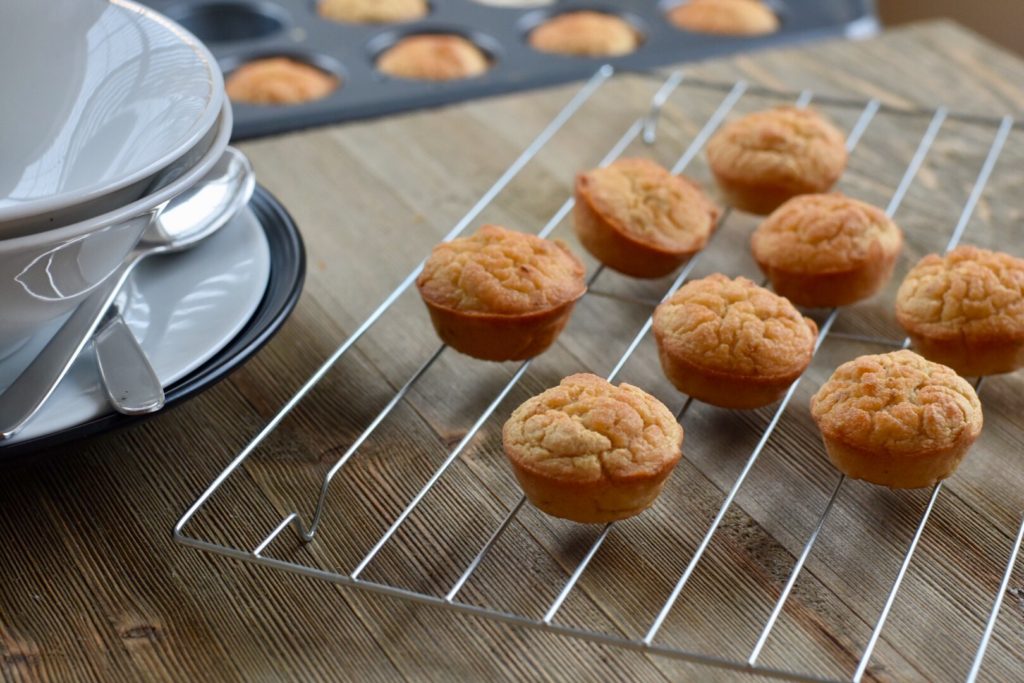 Serve it with Sambhar (lentil soup with vegetable) or chutney of your choice.
Baked vada
Baked Indian fritter made up of urad dal batter which is crispy from outside and soft from inside.
Author:
Cooking Therapist
Recipe type:
Breakfast, Brunch, Lunch, Appetizer
Ingredients
1 cup - urad dal (Black gram lentil)
1 tsp - dried fenugreek seed
2 small hot green chili (use according to your spice handling level)
½ to 1 inch ginger
Salt to taste
1 tsp - cumin seed
2 tsp - Finely chopped fresh coconut (optional but taste enhancer)
6-8 Whole peppercorn (aakha mari) (optional but taste enhancer)
Instructions
Soak urad dal and dried fenugreek seed in the water for approximately 8 to 10 hrs or overnight.
Drain excess water from the dal and grind it to a thick fine paste. Remove batter into the bowl, add salt, ginger and green chili paste mix it well.
Preheat oven at 375 *F or 180 *C.
Crush cumin seed into your hand and add it to the batter. Add finely chopped coconut and black peppercorn into the batter. Mix all well.
Grease your mini cupcake pan with an oil or a cooking spray. Add a spoonful of batter into the pan and bake it for approximately 20 mins at 375 *F (180 *C ) then apply some oil on the vada with the brush and broil it on high for approximately 3 mins or till they turn golden brown (keep an eye on it).
Serve it hot with your favorite chutney or sambhar.
Notes
Make a thick batter.

Every oven and the baking pan materials are different so check doneness with inserting toothpick, toothpick should come out clear.

Serve it hot for outer crispiness and softness from inside. And if you have some left over then keep it into baking pan and again broil it for a minute or two.
I know now onwards you are gonna stop frying your vadas after this baked version. I am so eager to hear from you all.
Enjoy!!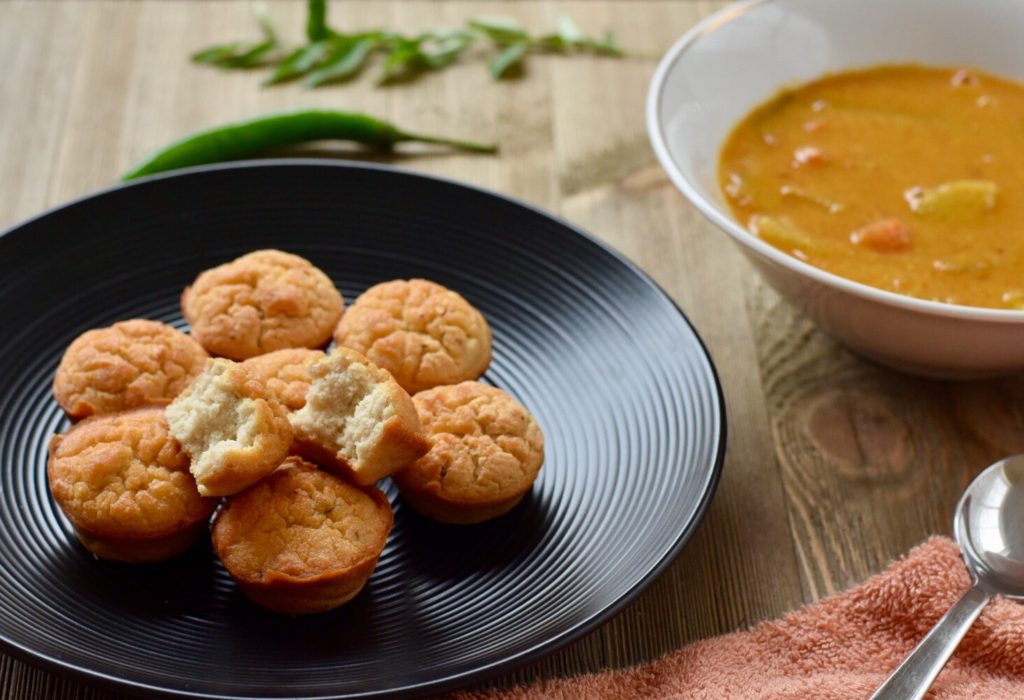 You might like
Baked moong dal vada/ Baked moong dal falafel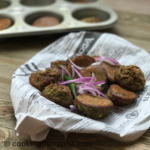 Change the way you cook and enjoy smart eating! 
Follow us on facebook for more updates.
---