Hello There, I'm Ami. Thanks for stopping by.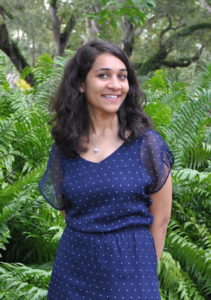 I am a physical therapist by profession, cook at heart, recipe developer, my family's nutritionist and a mommy. Here I am going to share healthy, tasty and creative – vegetarian, Vegan and egg free recipes; so stay tuned!
Since childhood I was very interested in cooking and have learned a lot of kitchen wisdom from my mommy and grandma. I am very passionate about traveling to new places and learning new cuisines from all around the world. Along with my physical therapy education, I have acquired deep professional medical knowledge about food and nutrition. Cooking Therapist blog is an attempt to create best recipes to promote healthy cooking and get optimum nutrition without compromising taste. It is a fresh and modern take on some of the traditional recipes with focus on health value and nutrition.
Here you will find –
Fresh day to to day cooking recipes with less used ingredients in a usual Indian kitchen – like Asparagus, Artichoke, Kale, Collard Greens, Swiss Chard, Broccoli, Brussel Sprout, Zucchini, Avocado, etc.

Healthy Low Carb, High Protein, Low Cholesterol, Vegetarian, Vegan, Gluten Free, Egg free recipes

Yummy and kid friendly recipes

Easy and quick recipes for Party, Potluck or any gatherings
I would love to hear your feedback, so please comment on the recipes. 
If you have any questions on any recipe or if you have suggestions please let me know –  cookingtherapist dot blog at the rate gmail dot com
Please don't forget to Like us on Facebook