Classic Tomato soup / One pot quick and easy tomato soup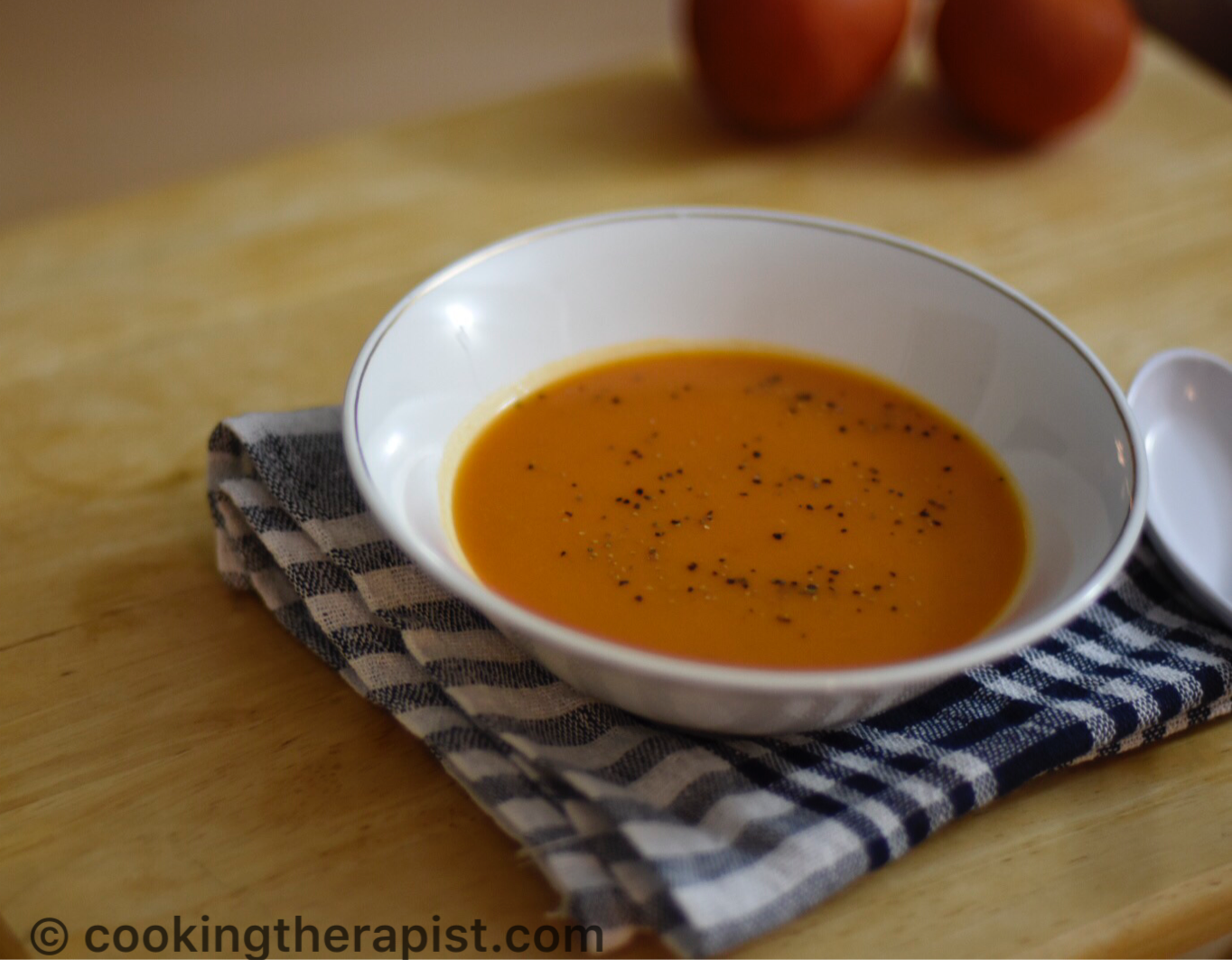 The nights are becoming longer, leaves are falling down and cold windy breeze. Weather is changing it's gear from summer to fall and fall to winter. Slurping hot soup for dinner will makes us feel cozy and warm.
Tomato soup is almost everyone's favorite and classic tomato soup is super easy way to have healthy meals in no time. I was making this soup since I was in teen age. I have adapted this recipe from Mrs.Tarla Dalal years ago. She was a very famous Indian food writer, chef, cookbook author and host of cooking shows.
Make this soup for you and your family.

Classic Tomato soup / Easy quick tomato soup
One pot super easy and quick tomato soup
Author:
Cooking Therapist
Recipe type:
Appetizer, Side
Ingredients
Tomato 3 medium size
Yellow moong dal ~1/4 cup
Onion ~1/2 cup diced
Butter 1 tbsp
Black pepper according to taste
salt to taste
cream optional
Instructions
Heat a pressure cooker. Add onion and saute it for 2-3 minute or till it turn translucent.
Add chopped tomato, salt and freshly ground black pepper. Mix all well and add moong dal and water 1- 2 cup.
Close the lid of pressure cooker and wait for one whistle the switch of the flame.
Once it releases all the pressure from cooker then carefully blend the mixture with the hand blender.
Check the consistency of soup, if required then add more water to it and let it be on the gas for approximately 4-5 minutes.
If you want add a tbsp of cream to it which is completely optional.
Serve it hot.
Enjoy it with the side of wheat toast or pulao or quinoa bowl or just the way it is.
Notes
Add boiled noodles to the soup and your kids will love it. Preferably use brown rice noodles for healthy version.

Be careful while blending hot soup mixture.
 Don't forget to follow us on Facebook for more winter recipe updates.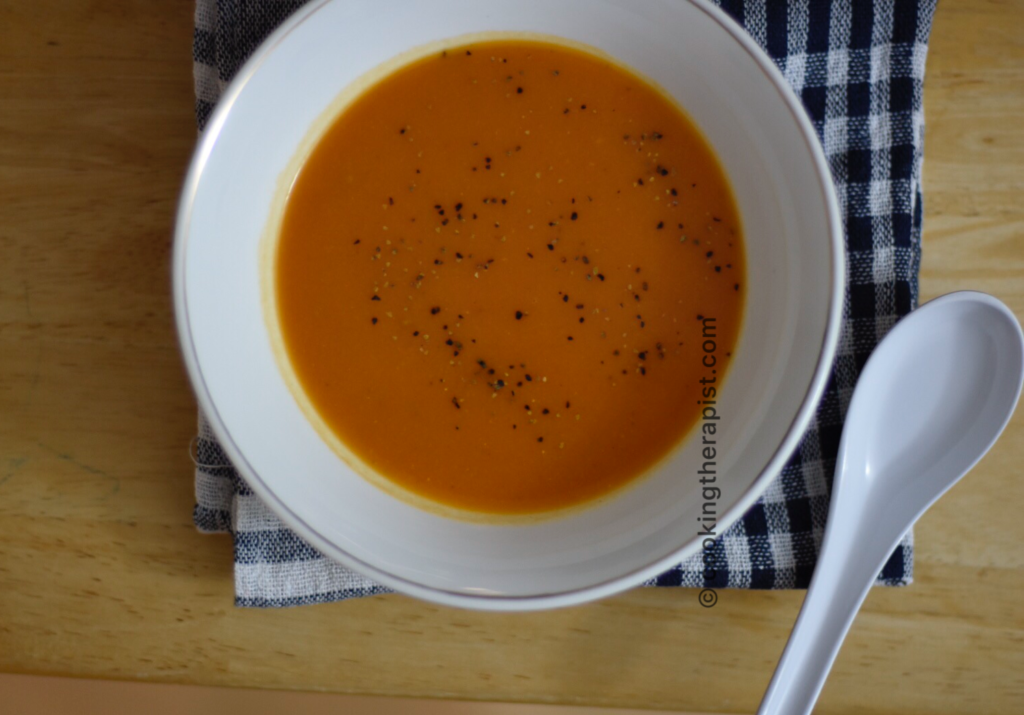 When cooking tomatoes, we recommend avoidance of aluminum cookware since the high acid content of the tomatoes may interact with the metal in the cookware. As a result, there may be migration of aluminum into the food, which may not only impart an unpleasant taste, but more importantly, may have a potentially unwanted impact on your health.
Nutrition note:
Tomatoes are an excellent source of vitamin C, biotin, molybdenum and vitamin K. They are also a very good source of copper, potassium, manganese, dietary fiber, vitamin A (in the form of beta-carotene), vitamin B6, folate, niacin, vitamin E and phosphorus.
Intake of tomatoes has long been linked to heart health. Fresh tomatoes and tomato extracts have been shown to help lower total cholesterol, LDL cholesterol, and triglycerides. In addition, tomato extracts have been shown to help prevent unwanted clumping together (aggregation) of platelet cells in the blood – a factor that is especially important in lowering risk of heart problems like atherosclerosis. Check here for more information regarding tomatoes. (source : WHfoods)
Do not forget to check my another quick and easy quinoa recipe Quinoa khichadi / One pot quinoa and lentil.
Check for here more recipes according to your needs.
Happy Cooking!
---